Instructor
Photo mosaic of me (composed of images from the history of data vis); click on the image for a larger version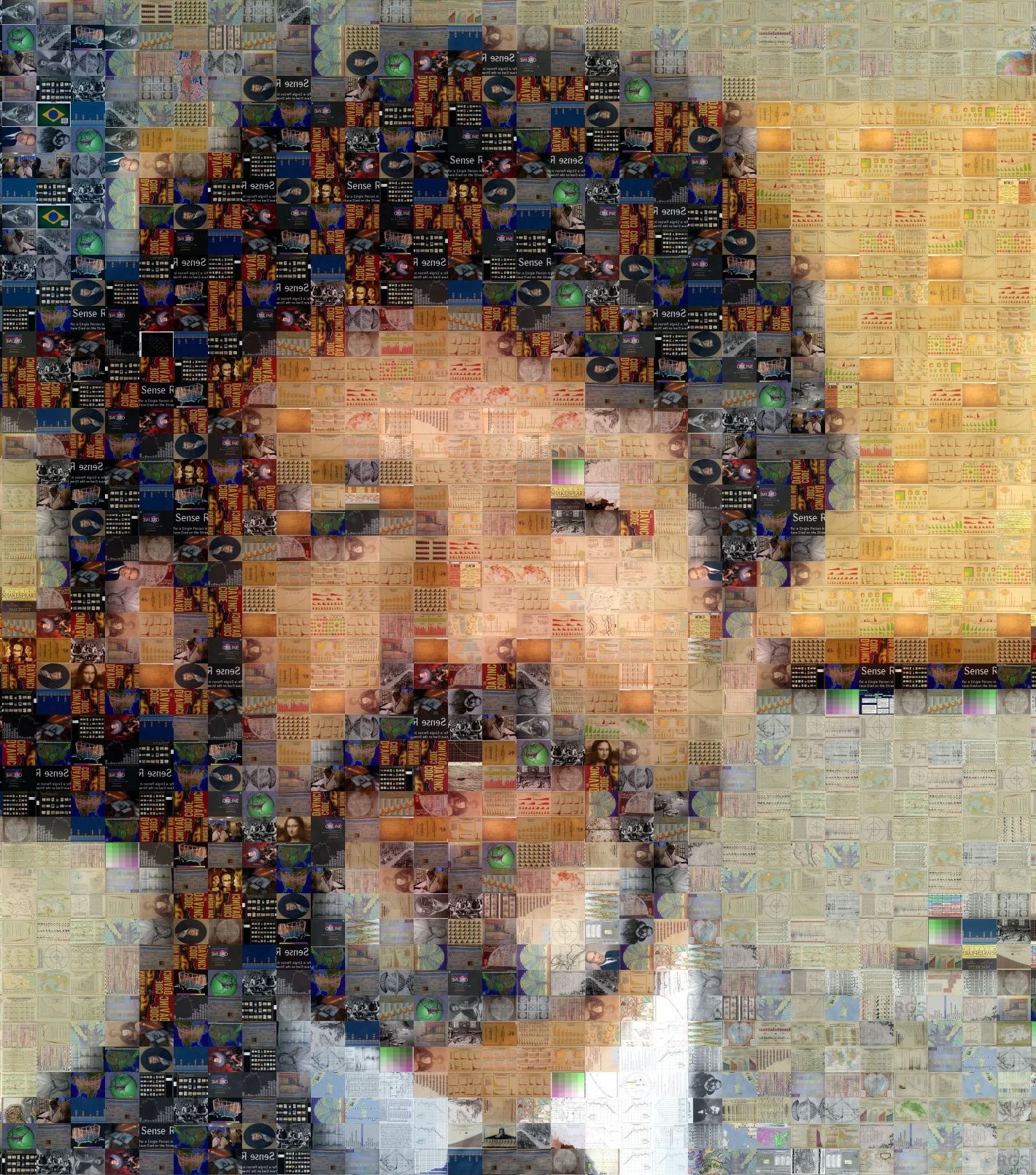 Class meetings
Thursday, 2:30 pm - 5:30 pm, 204 BSB; lab sessions will be held in the Hebb Computer lab, 159 BSB.
Summary
This course is designed as a lecture/seminar dealing with data visualization from a largely psychological and historical perspective.
Course Description
Information visualization is the pictorial representation of data.
Successful visualizations capitalize on our capacity to recognize and understand patterns presented in information displays.
Conversely, they require that writers of scientific papers, software designers and other providers of visual displays understand what works and what does not work to convey their message.
This course will examine a variety of issues related to data visualization from a largely psychological perspective, but will also touch upon other related communities of research and practice related to this topic:
history of data visualization,
computer science and statistical software,
visual design,
human factors.
We will consider visualization methods for a wide range of types of data from the points of view of both the viewer and designer/producer of graphic displays.
Evaluation
Grades will be based on the following components:
Discussion leader (20%) Each week 1-2 of you will lead a brief discussion on one of the readings, sub-topics or an application related to the topic. (~ 5 min.).

It may be helpful to prepare a one-page handout or other visual materials.
You can send these to the class via the listserv, psy6135@yorku.ca
With your permission, I will post these to the students page

Class presentation (40%) In the last 2-3 weeks, each person will give a ~ 20 min presentation on a topic of research, application, or software related to data visualization.

You should prepare a brief topic proposal and send it to me by email or discuss it in person by mid Feb.
Your presentation should be accompanied by a slide show or other visual materials.
With your permission, I will post these to the students page

Research proposal (40%) Prepare a brief research proposal (~ 5-6 pages) on a data visualization topic. This can be an empirical study of some aspect of data visualization, an historical review, or a proposal for development or implementation of a graphical method.
---
Copyright © 2018 Michael Friendly. All rights reserved.
friendly AT yorku DOT ca